We adopted two cats yesterday, Foxy and Brando. I'll just do a quick introduction here, I'm sure I'll be writing more about them later.
Foxy is a 9 month old girl. She is very outgoing and affectionate and can't get enough attention from us. She's very energetic and loves to play.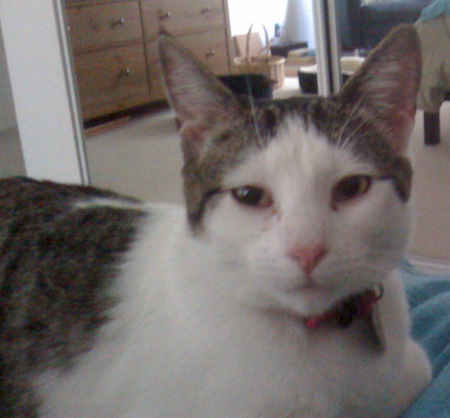 Brando is a two-and-a-half year old boy. He has been a bit more timid than Foxy and has spent most of the time with us under the bed. When he does come out though, he likes his catnip.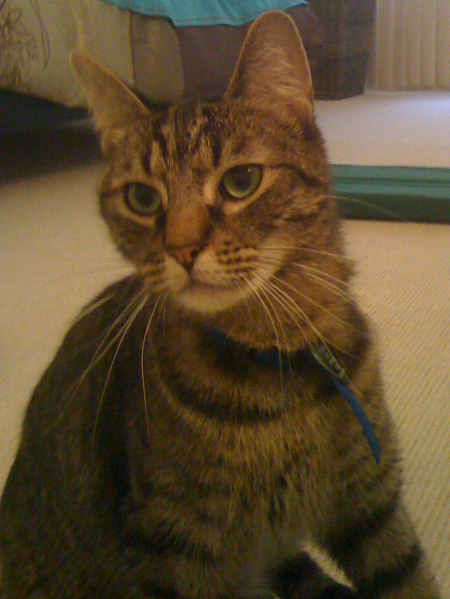 We adopted them from Felines and Friends, who were great to work with. If you're in the L.A. area and looking for cats, I would highly recommend them.
Sorry about the poor quality of the pictures. They were snapped from my phone. I'm sure I'll have better pictures soon.